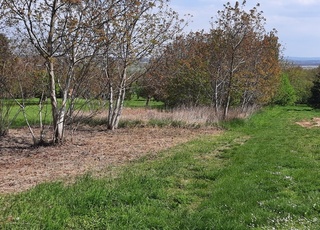 Vineyard property near Hévíz Spa Lake and Lake Balaton.

The plot of 4489 m2 is a closed plot with 3% buildability.
Electricity is located next to the plot. Water can be supplied by well drilling, sewage can be drained by a closed tank.
The plot is located near the village, registered as orchard and meadow, but is now overgrown with acacia trees.
Hévíz is the famous spa lake 3 km away, Keszthely - Lake Balaton 7 km away.